Tenants can sometimes be overlooked by less customer focussed companies but at Trend & Thomas we are passionate not only about offering the very best properties and service to our customers, but also about making their experience the very best it can be. But there is only one way to prove this sentiment – action! In order to provide assistance in saving money and supporting our Trend & Thomas Tenants, we are proud to announce the launch of our brand new Trend & Thomas Rewards Programme in partnership with Vaboo.
This Rewards Programme gives each of our valued Tenants access to exclusive discounts and deals from leading retailers, restaurants and service providers as a little thank you from us. There are some great savings to be made, from voucher cards for money off your supermarket shopping to discounts on coffee shop cards the Programme offers some very tangible and useful opportunities to save.
Accessible via a personalised online portal, inside our tenants find impressive savings, free gifts and cashback options from the likes of Waitrose, ASOS, IKEA, M&S, Sky, Asda and many, many more. They will also be able to use the portal to easily locate our other services such as maintenance reporting, utility switching or Landlord incentives.
As proud members of our local community, we are also able to add local discounts for our customers to exclusively enjoy. We welcome any businesses who would like to be added, or suggestions from our users.  Please contact us here if you would like to be involved.
As part of our tenant perks initiative, we'll also be running monthly prize draws to be in with the chance of winning a month's free rent in the nationwide competition. As part of this prize draw, we are able to collect valuable feedback– to help shape and improve our offering. These quick and easy questions relate to our properties, service and what our customers need to feel supported in their lifestyle. Just remember to enter, as you've got to be in it to win it.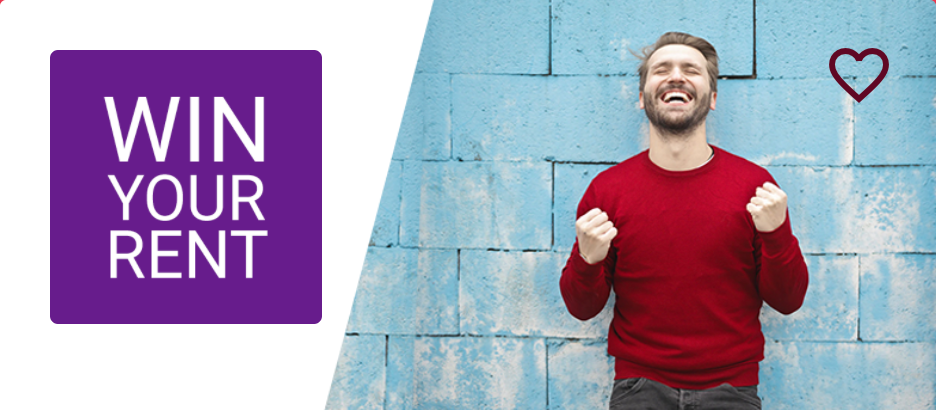 Customers will receive our branded weekly emails reminding them of all the great savings to be made, highlighted offers and themed discounts as well as reminders about entering the monthly rent competition.
Our mission is happy tenants, happy homes and long term relationships with our customers. To do this we need to change the way we think to understand their needs as a community, and to add value. We are very excited about this service which is totally FREE to use, and will make a real and practical difference in our customers lives."
To find out more contact us by This email address is being protected from spambots. You need JavaScript enabled to view it. here.